Cell Health | Immune System Strength | Physical Benefits
Feeling under the weather? Don't let your cold or flu get the best of you. Our Immunity IV can help shorten the length of your sickness and have you feeling better in no time.
Our immune system boosting IV contains a powerful combination of Vitamin C, Lysine, Glutathione, activated B vitamins, and more than all work together to kick your cold fast. These powerful antioxidants and nutrients are just what your body needs. Take advantage of our locations in San Diego, CA and Austin, TX.
Concierge Service Available - We'll Come To You!
Cut your sickness time in half and reduce the chance of becoming sick so you can stay on your best game and kick that cold to the curb.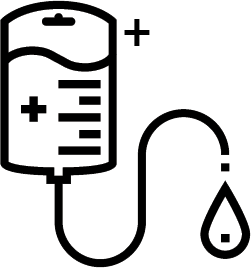 Call for Pricing
Contact for Booking